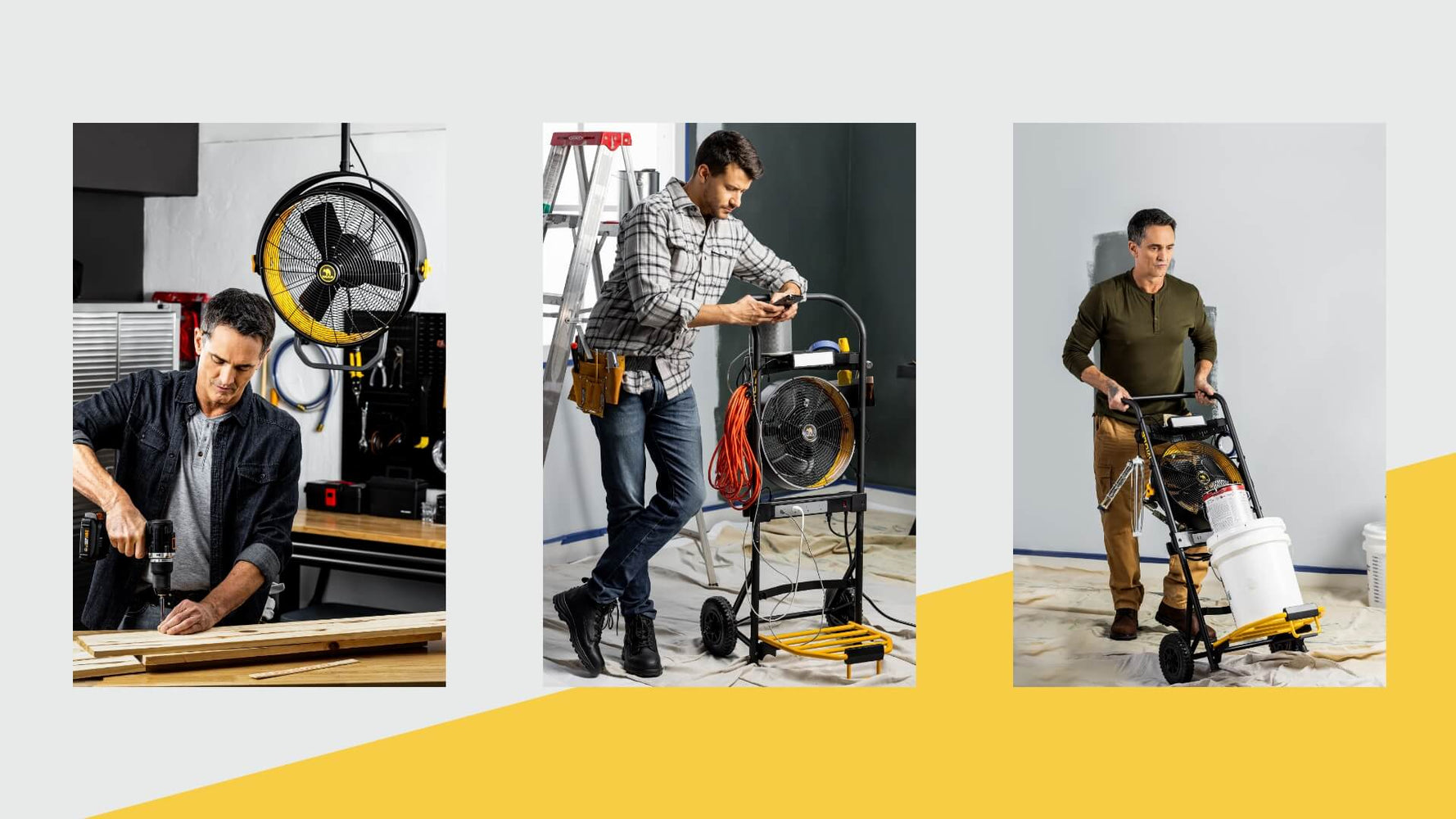 Testimonials
Beat the heat!

Much needed addition to my garage to get some air moving...
Average Joe
Great versatile fan!

Very easy to install mounting bracket with 2 lengths to choose from...
John S
Incredible Barn Fan

The MULE GARAGE FAN has proven to be an exceptional solution for cooling our barn in the intense Florida heat...
Joe Cab
Perfect addition to the garage

Great fan! The mounting hardware makes it easy right out of the box and took only a few minutes to mount up....
RyeGuy
Blog posts
Acopon Brewing Co is a craft beer brewery specializing in fresh cask style ales, IPA's, Stouts, English ales and more in their downtown Dripping Springs Texas brewery. As a small business they are faced with the challenge of using their...

Read now

Working in the blazing heat is never fun for horses or humans. The ability to move a lot of air efficiently is important. Caban Sport Horses located in Summerfield, Fl requires maximize ventilation due to the high temperatures and humidity...

Read now

Home gyms have become increasingly popular- especially since COVID19. According to National Association of Home Builders®️, a recent survey shows that "47% of buyers rate an exercise room essential or desirable" and these numbers are increasing every year.  Working out in...

Read now
Search
Use this section to help customers find the products they're looking for.