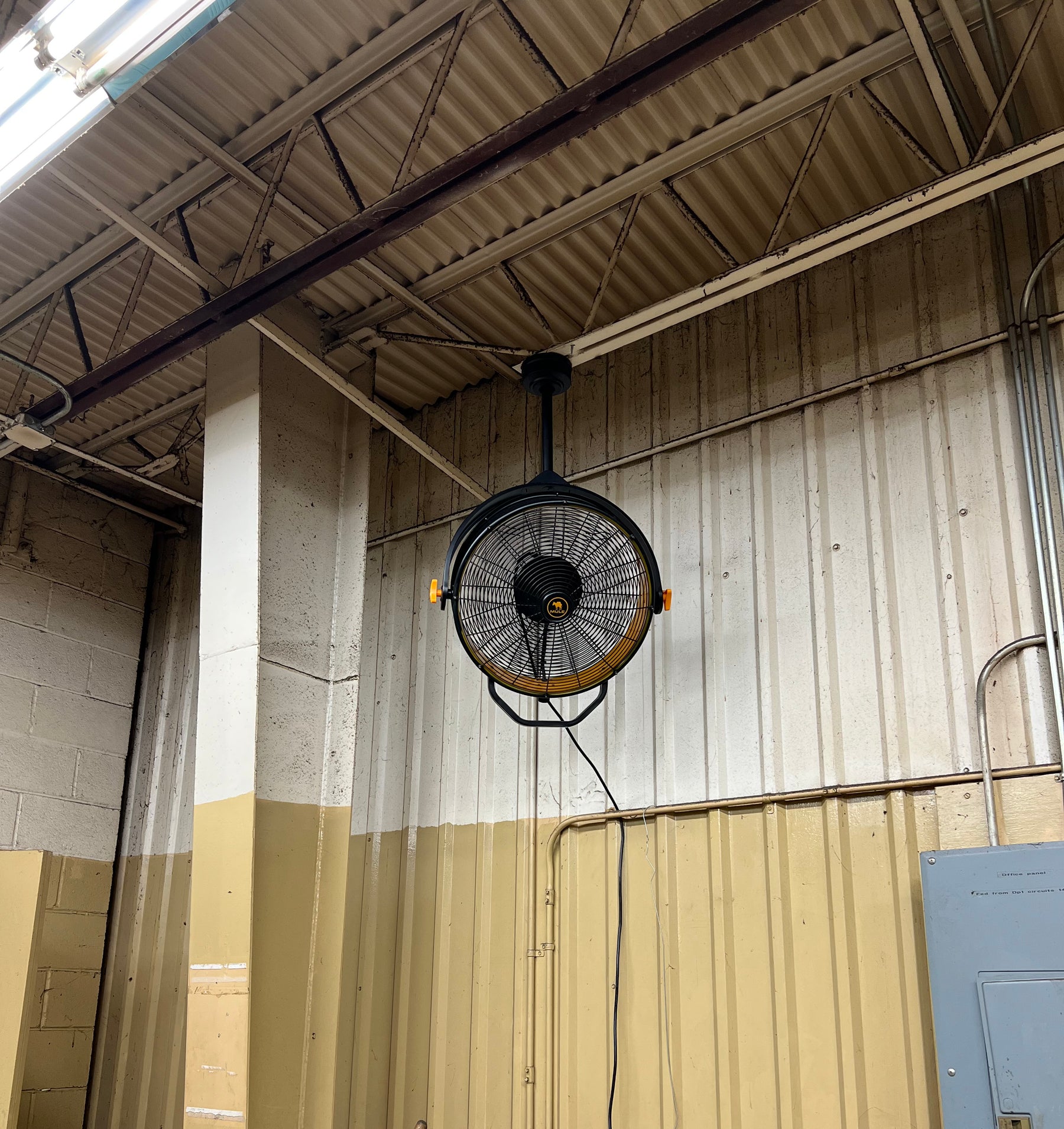 Garage Fan Profile: Warehouse / Commercial Space
REES-Memphis is a market-leading manufacturer of industrial dust collection systems located near downtown Memphis, TN. They have approximately 40,000 square feet of manufacturing space where they fabricate, assemble various dust collection systems.
"I don't have to tell you that Memphis gets hot in the summer and our shop is not immune to the high temps outside. To help keep our hard-working associates cool and comfortable, we have recently partnered with Mule and their line of garage fans.", said Gary Clarke – Owner/CEO.
The REES team found the MULE Garage Fans to be easy to install and easy to control on the shop floor with a conveniently located speed control switch on the lower part of the unit and a large handle for easy repositioning. 
(REES - Memphis, TN)
"We also like the fact that they are built like a tank and we are expecting years of service from these well-built fans.", Mr. Clarke later commented.
PROFESSIONAL GRADE PRODUCTS BUILT FOR EVERYONE... MULE!
If you're looking to improve the airflow in any space at home or work, check out our Ultimate Guide to Understanding Better Airflow today.