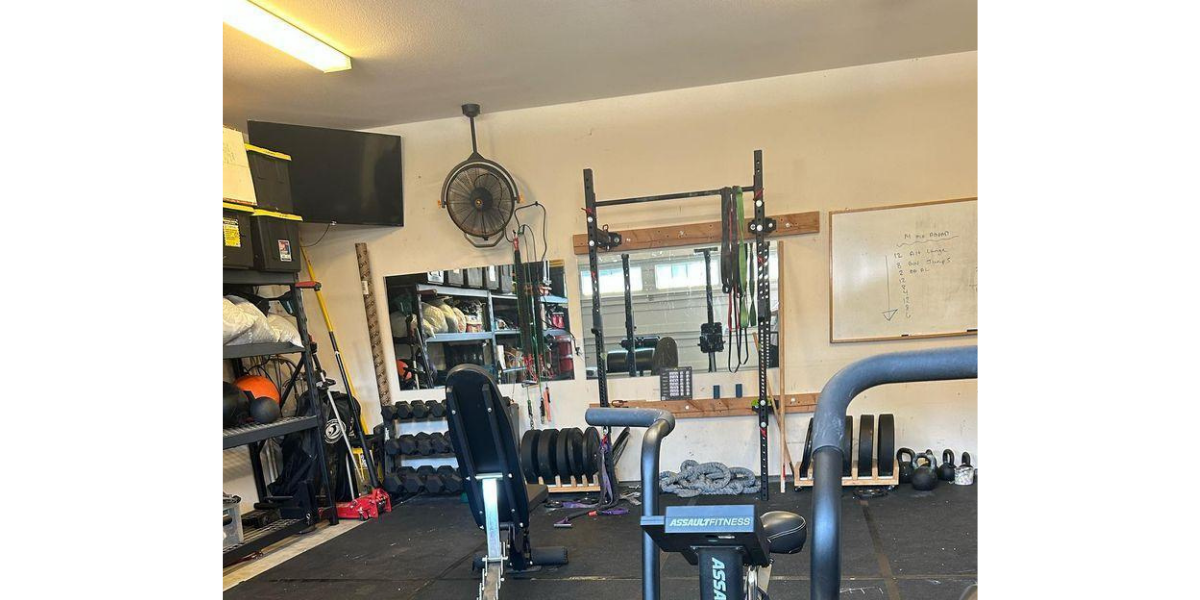 Garage Fan Profile: Home Gym, Oregon
Home gyms have become increasingly popular- especially since COVID19. According to National Association of Home Builders®️, a recent survey shows that "47% of buyers rate an exercise room essential or desirable" and these numbers are increasing every year. 
Working out in a home gym is convenient, private, and more cost effective. However, you also want your gym to be comfortable while you are working up a sweat! Did you know the MULE Garage Fan is not just for garages? This versatile cooling powerhouse that's a game-changer for home gyms. 
The MULE Garage Fan doesn't just blow air; it gives you control. With a 360 Degree Swivel feature, you can direct the airflow precisely where you need it most. Whether it's cardio, strength training, or yoga, this fan adapts to your workout routine. Say goodbye to feeling stuffy and overheated during your sessions.
Our customer Robert Amaro said "The MULE hit all the marks for us, I was waiting for product drop. style ✅ price ✅ compact ✅ powerful✅, easy set up✅ 💯"
From style to price, compactness to power, and easy setup, the MULE Garage Fan delivers on all fronts, earning the seal of approval from our satisfied customer.
PROFESSIONAL GRADE PRODUCTS BUILT FOR EVERYONE... MULE!
If you're looking to improve the airflow in any space at home or work, check out our Ultimate Guide to Understanding Better Airflow today!