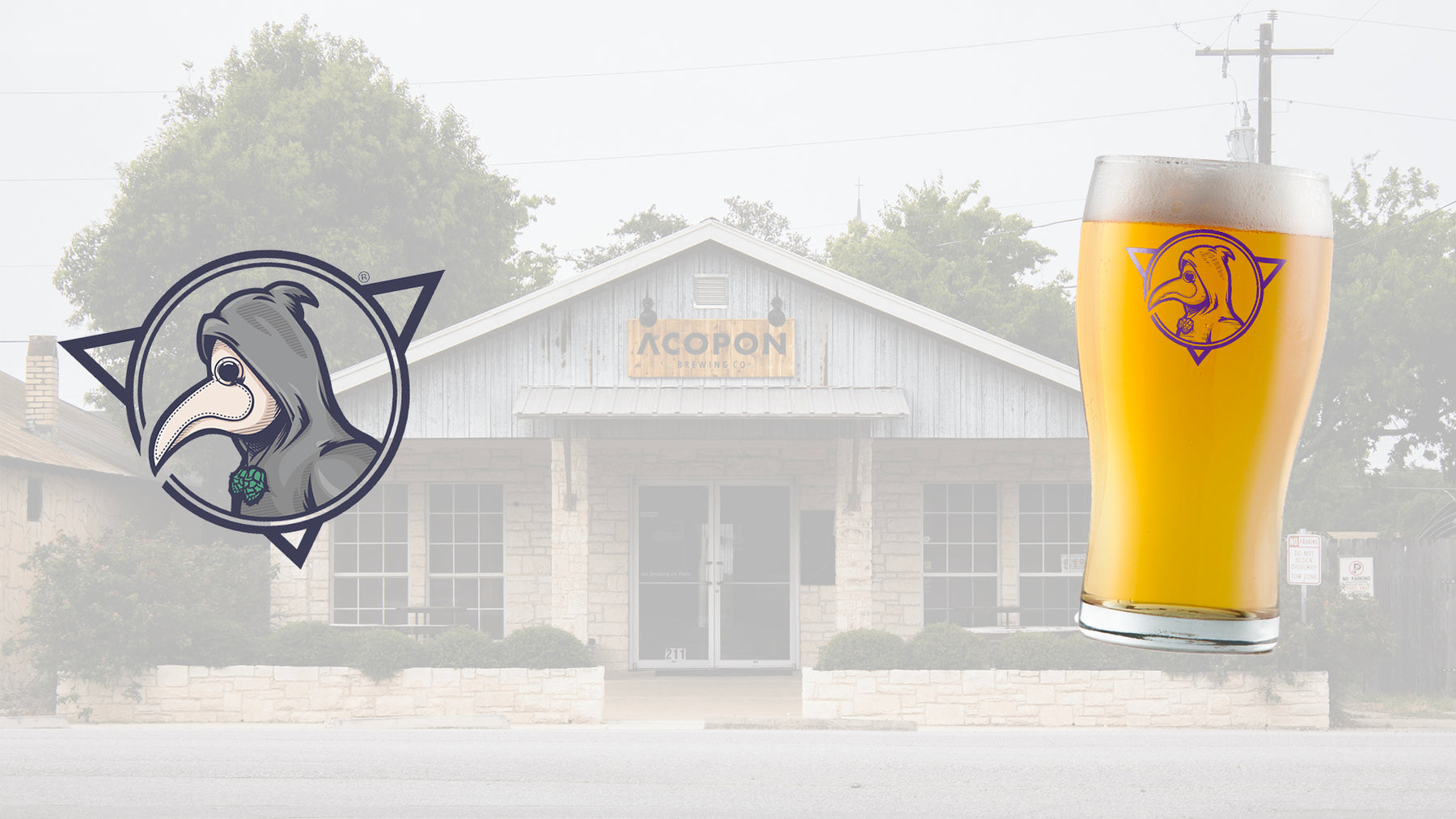 Garage Fan Profile: Acopon Brewing Co., Texas
Acopon Brewing Co is a craft beer brewery specializing in fresh cask style ales, IPA's, Stouts, English ales and more in their downtown Dripping Springs Texas brewery. As a small business they are faced with the challenge of using their limited space to create a welcoming environment for patrons to sample their fine ales as well as working in the brew house with the specialty equipment to craft the perfect beer in scale!
With space being a factor, the Acopon Brewing team needed a compact and robust fan that moved a lot of air, had the ability to be tilted at different angles depending on where people were or vent air and steam from their brewing area quickly out the building.
"We liked the MULE Garage Fan because it was easy to install on the steel beam we had and run the cord to an outlet. It did exactly what we needed it to – move some air quickly away from an area that we didn't have a fan in!", commented the Acopon Brewing Team.
The MULE Garage fan was able to deliver on all these points for them and is now a permanent patron in their establishment.
Learn more about Acopon Brewing at www.acoponbrewing.com or follow them on Instagram @acoponbrewing

PROFESSIONAL GRADE PRODUCTS BUILT FOR EVERYONE... MULE!

If you're looking to improve the airflow in any space at home or work, check out our Ultimate Guide to Understanding Better Airflow today.